Sustain-T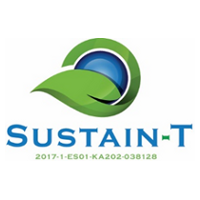 Sustainable Tourism through Networking and Collaboration
Sustain-T is and EU funded project which aims to enhance the sustainability performance of EU micro and small enterprises in the tourism sector by raising their managers' awareness of sustainable tourism practices and improving their networking and collaboration skills for establishing new green alliances and implementing joint sustainability initiatives.
---
Duration
November - 2017 / November - 2019
---
Target Groups
Owners and managers of micro and small EU enterprises, VET providers and trainers and learners of tourism issues.
---
Products and Outcomes
Sustain-T curriculum, based on a genuine research into challenges tourism MSEs face in improving sustainability performance of their firms;
Sustain-T learning content, structured around the four main themes of GSTC criteria;
Interactive Self-audit, Resource-mapping & Ideation tools, allowing for: reflection on the current state of sustainability of a tourism enterprise; analysis of available resources for sustainability improvement; and collective idea generation for developing and undertaking joint sustainable tourism initiatives;
E-learning platform – a virtual learning environment, containing all Sustain-T training materials and e-tools;
Guidelines for MSEs and Handbook for VET providers, facilitating usage of Sustain-T training package by the project's target groups.
---
Project Partners
Coordinator:

Universitat Autonoma de Barcelona (Spain)

Partners:
---
Website