SMS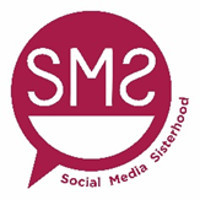 Social Media = Social Capital. Building Social Capital & Inclusion for Female Migrants through Social Media
The Social Media = Social Capital. Building Social Capital & Inclusion for Female Migrants through Social Media' project is funded by the EU under the Erasmus + strategic partnerships, Adult Education.
Women migrants and refugees fare the worst when it comes to integrating into new host communities and expanding the necessary social networks in order to gain employment or access to support services. There is therefore a need to find innovative ways to support female migrants/refugees to build Social Capital and networks. SMS aims to do this through tapping into the benefits of Social Media and how having access and skills for these tools can open up new networks and possibilities for social integration. The main aims are to develop an innovative learning methodology (building on previous UK methodologies) where learners engage in 6 hard skills modules in Social Media Skills followed by 5 soft skills reflection sets- Mentoring Circles™; and to train women migrants/refugees in digital media skills to improve their social integration into their host countries and to promote their future employability and entrepreneurship prospects.
---
Duration
September - 2017 / August - 2020
---
Target Groups
The beneficiaries are migrant women who don't feel fully integrated into host society.
---
Products and Outcomes
Action Research Reports on migrant/refugee women illustrating training requirements & gaps in Social Media skills.
SMS Training Programme (building on methodology from previous projects coordinated by Inova) including Learner and Facilitator Guides and training materials which will be piloted twice with the target group.
Insider's Guide to Social Media for Female Migrants (a guide aimed at empowering female migrants/refugees in using Social Media to develop their Social Capital, as well as information for intermediaries and organisations working with these groups).
Development of an E Learning hub (access to learning materials and an area where trained participants can transfer their training to others by supporting other women in social media skills).
---
Project Partners
Coordinator:

Internationella Kvinnoföreningen (Sweden)

Partners:
---
Website