eSilver Tour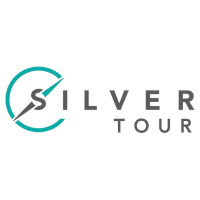 Digital Marketing Competencies Development for Silver Tourism Expert
The aim of the eSilver Tour is to develop digital Marketing competencies in seniors' organisations staff and tourism professionals to answer the real tourism needs of senior people, by addressing the psychosocial and physical needs of older travellers and their expectations, as to identify and overcome the well embedded stereotypes about older people as being passive, less ambitious, less interested, less knowledgeable, less vital, and in need of rest
---
Duration
October - 2020 / September - 2023
---
Target Groups
It is meant for seniors' organisations staff and tourism professionals.
---
Products and Outcomes
Professional Profile of the eSilver Tourism Expert: analysis of Silver Tourism, Tourism Digital Marketing and the competencies for Active Ageing
eSilver Tour B-Learning Content: developing a learning package and contents for eSilver Tour innovative blended course in Digital Marketing for Silver Tourism and Active Ageing through meeting the needs of seniors' organisations staff and tourism professionals, thus expecting to be meaningful from a pedagogical point of view.
eSilver Tour Platform/Website: creating a high-quality learning tool, user-friendly and visually attractive, incorporating the B-Learning Content into the platform; performing pilot actions with senior organisations' staff and tourism professionals for validation purposes; doing the improvements resulting of validation moments; generalisation and multiplication of eSilver Tour products by widely disseminating the project and its results to the target-audience and other interested stakeholders.
---
Project Partners
Coordinator:

Association E-Seniors (France)

Partners:
---
Website