QualiTour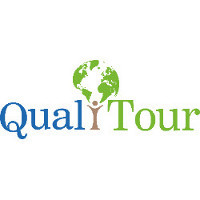 Quality Management Approach for Sustainable Tourism
The QualiTour project is executed within the framework of Lifelong Learning Programme, funded by the European Union. The main objective of QualiTour project is to develop a specialized Blended-learning Tool for education and training in the area of sustainable tourism in accordance with the principles of LLP. The tool will develop and improve the skills and competences of participants related to tourism, in this way promoting the development of sustainable, responsible and high quality tourism.
---
Duration
October - 2013 / October - 2015
---
Target Groups
Entrepreneurs or future entrepreneurs who want to set a business in tourism.
Local development promoters/agents who define policies and strategies related to the tourism sector.
Technicians and professionals of the tourism sector who want to develop or increase their know-how and skills in the field.
---
Products and Outcomes
Skill Assessment Tool
Project Guide
Tutorial Program
QualiTour Project Manuals
Project Compendium
---
Project Partners
Coordinator:

European Center for Quality (Bulgaria)

Partners:
---
Website