CECIL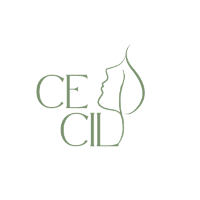 Circular Economy Education for the Social Inclusion of Women
The CECIL project tackles the necessity to promote Circular Economy and Sustainability among women at risk of exclusion by fostering a greater interaction between the European Green Deal and the EU Gender Equality Strategy 2020-2025. To do so, CECIL aims to provide Adult Educators and trainers with skills, competences and tools to engage women at risk of exclusion (35-45). At the same time, it creates pathways for upskilling for these women, while also increasing their take-up on new adult education opportunities in the area of circular economy and sustainability.
---
Duration
November - 2021 / October - 2023
---
Target Groups
One target group are adult educators (25+) working with women at risk of exclusion, that need to acquire new skills, competences and methodologies to be able to better reach out to, engage and provide their learners with knowledge and competences on circular economy and plastic craftworks as instruments of inclusion and employability. The second target group are women at risk of exclusion (35-45) and/or who have not completed their studies. The project will encounter their need to acquire theoretical and practical skills on circular economy and plastic craftwork, thereby upskilling them in order to improve their employability in the new economy and, consequently, their integration in society.
---
Products and Outcomes
The CECIL project will have the following three main outcomes:
CECIL Guide: providing insights into existing offers and good practices of methodologies of circular economy education, plastic craftwork, tinkering methodologies and non-formal education; and including a Training Format
CECIL Interactive Toolkit including guidelines, workshops and video tutorials
CECIL Practitioners Network including resources and forum sections
---
Project Partners
Coordinator:

Biosphere Portugal (Portugal)

Partners:
---
Website