HOPE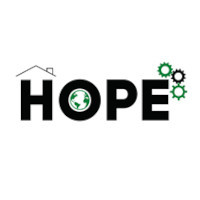 Home and Overseas Project Management Excellence
The HOPE project centers around the competencies and skills required for working as a project manager in the community development sector, on both a European as well as an international level. Given the key function project managers acquire in the whole process of a project, defining a set of necessary skills is crucial to guarantee success and satisfaction. By entailing a training-based approach, the HOPE project aims to not just identify, define and value these skills of community development managers, but also to strengthen these by creating innovative on- and offline trainings.
---
Duration
November - 2021 / March - 2024
---
Target Groups
The project is directed to future and current coordinators of developmental projects.
For future coordinators (job seekers and people in the vocational training area), it promotes their employability and ensures high quality of their future jobs, while for current coordinators it ameliorates already existing competencies and enhances their professional evolution.
---
Products and Outcomes
glossary of useful terms centering around project management and cooperation in ES, EN, FR, PT;
two-dimensional field research on the skills (skills expected for recruition; skills developed during activity) of project managers in international as well as European community development projects;
common skillset of European and international community development project managers (taking into consideration different contexts of the country as well as the evolution of the sector);
training framework defining topics and learning outcomes of the training
training manual for trainers as support during training implementation including a pilot action activity of training;
development of an online training course.
---
Project Partners
Coordinator:

IFAID Aquitane (France)

Partners: