SESP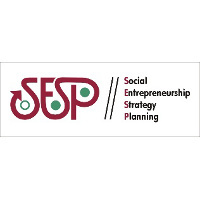 Social Entrapreneurship strategy Panning
The SESP project transfers a developed innovative learning models and (e-) learning content which are flexible enough to address the specific needs of the Social Entrepreneurship (time and place flexibility), are adoptable and modular (different backgrounds, sectors) and reflect the practical needs of the end users. The project upgrades the developed under Strategy-Train learning model on enterprise strategy and strategic management for decision-makers in SMEs. The intangible outcome of the SESP project is innovation of the available curriculum and training programmes, which will be adapted to address specific Social Entrepreneurship needs in strategic planning. The target group is also approached throughout good practice examples and case studies.
---
Duration
October - 2011 / September - 2013
---
Target Groups
Primary target group: Managers / owners / decision-makers of social enterprises
Secondary target group: Educational institutions, trainers, tutors, coaches, consultants.
---
Products and Outcomes
Cross-cultural analysis: Throughout National Researches
Learning model: Based on existing good practices and the needs of SEs
SESP Curriculum and Content: Adapted curriculum and relevant learning content on SE strategy assembled for the on-site sessions as well as for the e-learning modules;
Instructions for Trainers:
Training Modules: Adapted modular course programme consisting of different learning blocks which are relevant to the target group.
---
Project Partners
Coordinator:

Stara Zagora Regional Economic Development Agency (Bulgaria)

Partners:
---
Website