VINTAGE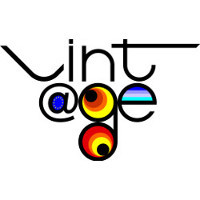 Valorisation of INnovative Technologies for AGing in Europe
V.IN.T.AG.E -Valorisation of INnovative Technologies for AGing in Europe is a Grundtvig multilateral project which aims to propose innovative solutions to make ICT more accessible and attractive, promoting benefits to the quality of life and independence of the elderly from ICT in partner countries, as well as including local stakeholders from different fields of the society in order to create a European network which might exploit project results even in the future, in different European countries facing new needs and problems.
---
Duration
October - 2011 / January - 2014
---
Target Groups
The main target group of the project V.IN.T.AG.E. is the over-65 population in the seven countries of the partner organizations. All activities are designed to reach the largest possible number of elderly people and to raise the awareness of the potential benefits that they can obtain through the use of computers and the Internet: health, geographical isolation, loneliness, education, cultural activities and other services.
Staff and volunteers involved in adult education.
Private companies and public bodies will be asked to join the local network of interest.
---
Products and Outcomes
VINTAGE software (free, and based on Open Source).
Vintage Trainers on the Web platform is a complete Course Management System that supports Asynchronous eLearning Services via a simple web browser, with 16 modules on ICT.
VINTAGE apps covering the medical area (Doc App), arts (Theatre App), multimedia (Radio App), e-services (Trikala App), language learning (Speak App), economy (Market App) and senior education (Uni App).
VINTAGE Database, where associations and enterprises can register in order to donate / collect used PCs to seniors use.
---
Project Partners
Coordinator:

Associazione Centro Studi Città di Foligno (Italy)

Partners:
---
Website